Free Swag Bag Promos
---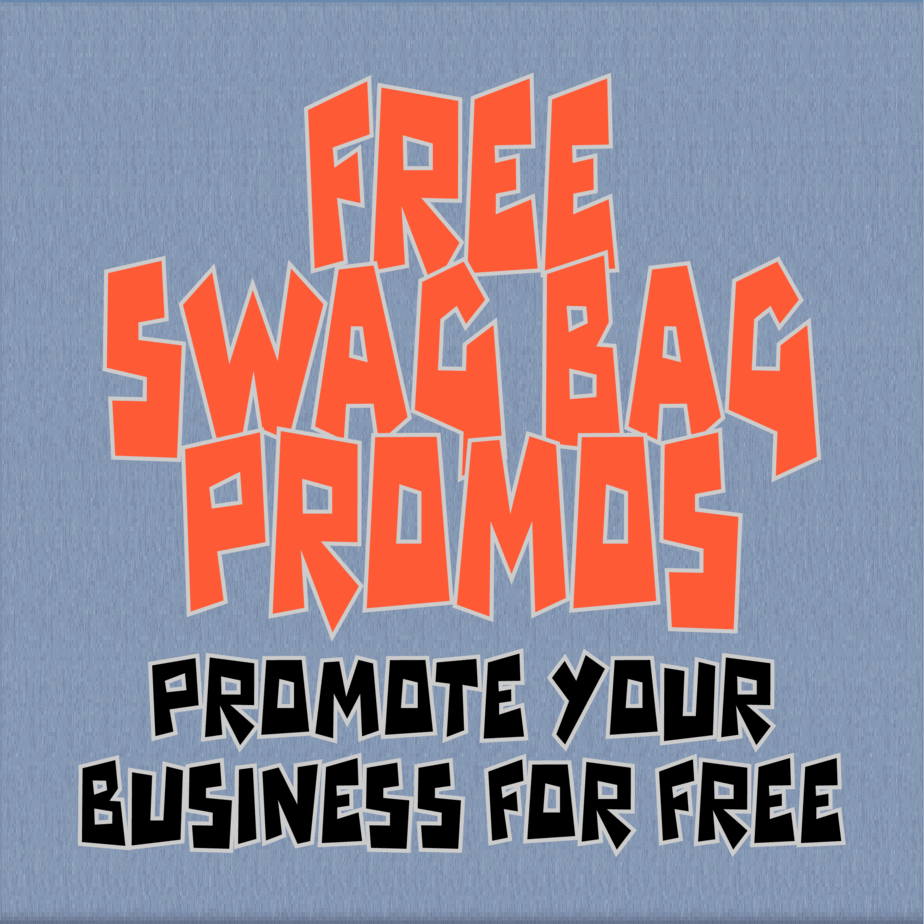 [lws_social_share]
---
Business Owners
Spirit of the Fair Charity Fundraiser Events
---
---
Promote Your Business For Free with Swag Bag Promo Fundraising
Help Raise Money for Charity by Placing Your Promotional Items in Goodie Bags at Spirit of the Fair Events for FREE! Plus, the cost of the promotional items is a donation and a tax deduction.
There is no cost and you will be considered a Sponsor and a Local or Corporate Partner. You will have your company logo placed on the Local Partners or Corporate Partners page with links pointing to your website and/or social media. Business Owners, visit one of the following pages, If you are also looking to Become a Vendor, a Sponsor or to Market and Advertise With Us.
Everyone should already be aware, many business owners have been hit hard due to the COVID shutdowns. By promoting and focusing on 'Give First', we have come up with a way to help those business owners who not only want to connect with the community, but who also have a desire to impact the community.
There will be many opportunities for business owners to connect with the community while promoting their products and services. However, if a business owner is struggling to pay for marketing, or just wants to focus on giving first, we have come up with a way to give all business owners the opportunity to raise money for charity through direct marketing and the ability to connect with potential customers.
---
---
---
---
We conduct charity fundraisers in the Western United States. It's important for us to go into as many communities as possible so that we can directly impact the local communities and also so that community members do not have to go very far to participate.
At each fundraiser, we will be handing out approximately 150 swag bags to those who make a donation to the Featured Youth Nonprofit for the event. There is no cost for you to participate (other than the cost of promotional items). We highly recommend to place items with the highest likelihood to convert the donors into paying customers (i.e., promotions and discounts), but we also need to fill the bags as much as possible so we appreciate just about anything you want to place in.
---
---
We want your company to grow into a powerhouse.
We will do everything possible to help you get there!
Swag Bag Promo Goals
Free Promotions For All Businesses
Our goal is to provide this service to as many business owners who want to participate as possible and to help promote to everyone in the community.
As a Promo Swag Bag participant, you are considered a Local Partner Company, and you may continue to provide promotional items for as long as you wish without cost, but the ultimate goal for your business should be to utilize the newly generated revenue to fund future Swag Bag Promotions and Sponsorships, but also other sponsorship opportunities and marketing and advertising with us.
We will be promoting the events through local social media outlets and influencers as well as through all the participating businesses and especially, the Local Partners, Corporate Partners and Partner Nonprofits. The reach will continue to grow. We already have loads of community support and it continues to grow day-by-day.
---
---
Be a Promo Gift Bag Title Sponsor at the Next Charity Fundraiser
The Best Way to Get Noticed!
Not Free but Very Effective & Shows Major Support
We can't do this without you! You can provide your own bags or we'll place your company logo on the front of Promo Gift Bags for you. These will be passed out to the community at Spirit of the Fair Charity Fundraisers in exchange for a donation. Your company logo will be on the outside of every promo bag we hand out.
---
[lws_social_share]