Monster Trucks Online Video Game
---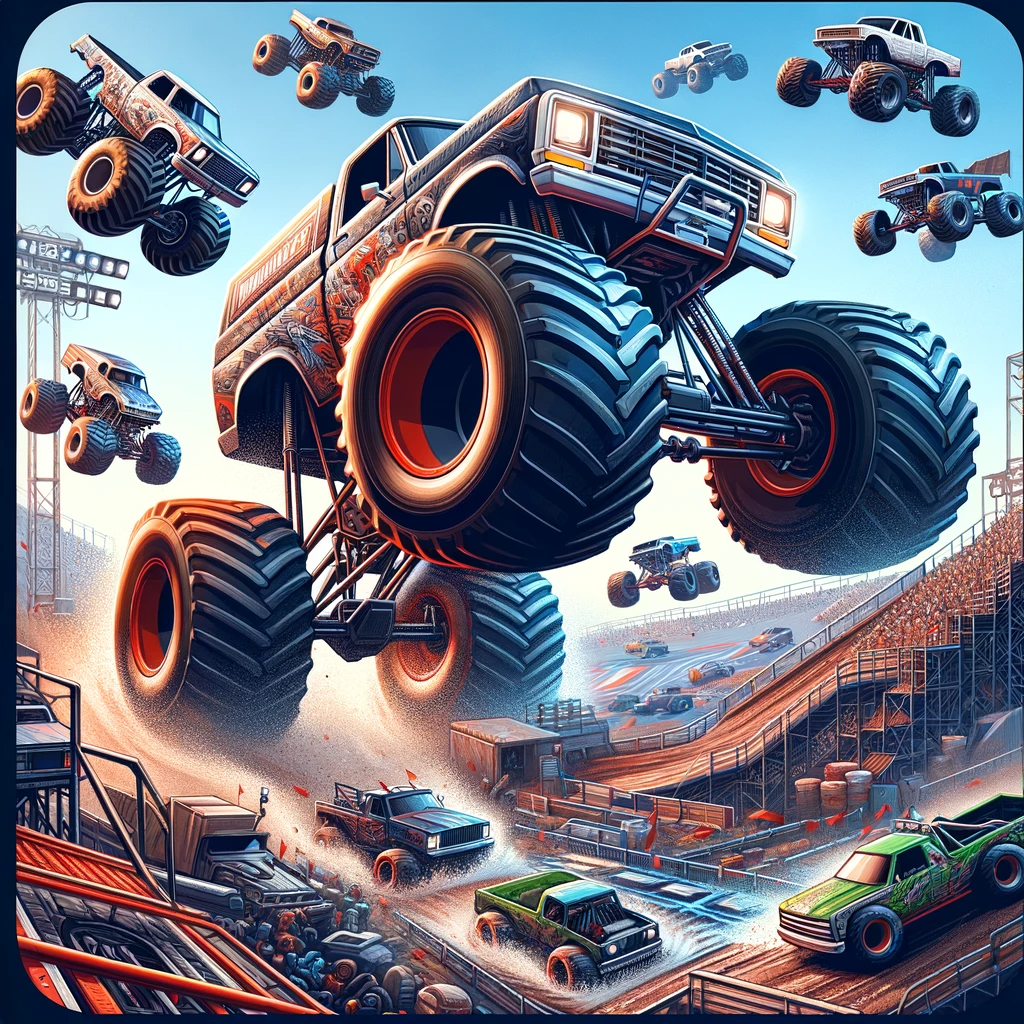 Online Video Game Simulator
Drive your favorite Monster Trucks and race against other people in this highly realistic online simulator.
This is some next-level game playing. If you like Monster Trucks, and you enjoy gaming, this is similar to the video games you can purchase at the store, with one major difference… you can create your own world in Rigs of Rods. Not to mention, Virtual Reality is fast becoming a reality so this is a great opportunity to dive in and begin creating.
Check out the sample below from one of the smart ones. Vincent created this at 17-years-of-age. Oh, and by the way, he now drives actual Monster Trucks! He's well on his way to making himself into something great.
Virtual West Coast Monster Truck Shootout
Del Mar Fairgrounds – Del Mar, CA
Introducing the first annual Virtual West Coast Monster Truck Shootout! Brought to you by WGAS Motorsports.
REAL MONSTER TRUCK DRIVERS. REAL ANNOUNCERS. REAL FUN!
See some of your favorite monster truck drivers battle it out in 3 virtual competitions! Monster Truck Time Trials – Monster Truck Best Trick – Finally the fan favorite, Monster Truck Freestyle!
Check out this short promo and stay tuned!
There is more to come!
You've seen Monster Truck games advertised on TV, you may have even played them a time or two. Regardless, unless you have already seen the WGAS MotorsportsTV YouTube channel, you haven't seen this yet!
WGAS Motorsports has been a major part of the San Diego County Fair in Del Mar, CA for over 25 years. Because of this, we have created the very first virtual online Monster Truck video game based at the Del Mar Fairgrounds in Del Mar, CA.
---
Join the Monster Trucks Online Community