RC Driver Registration
---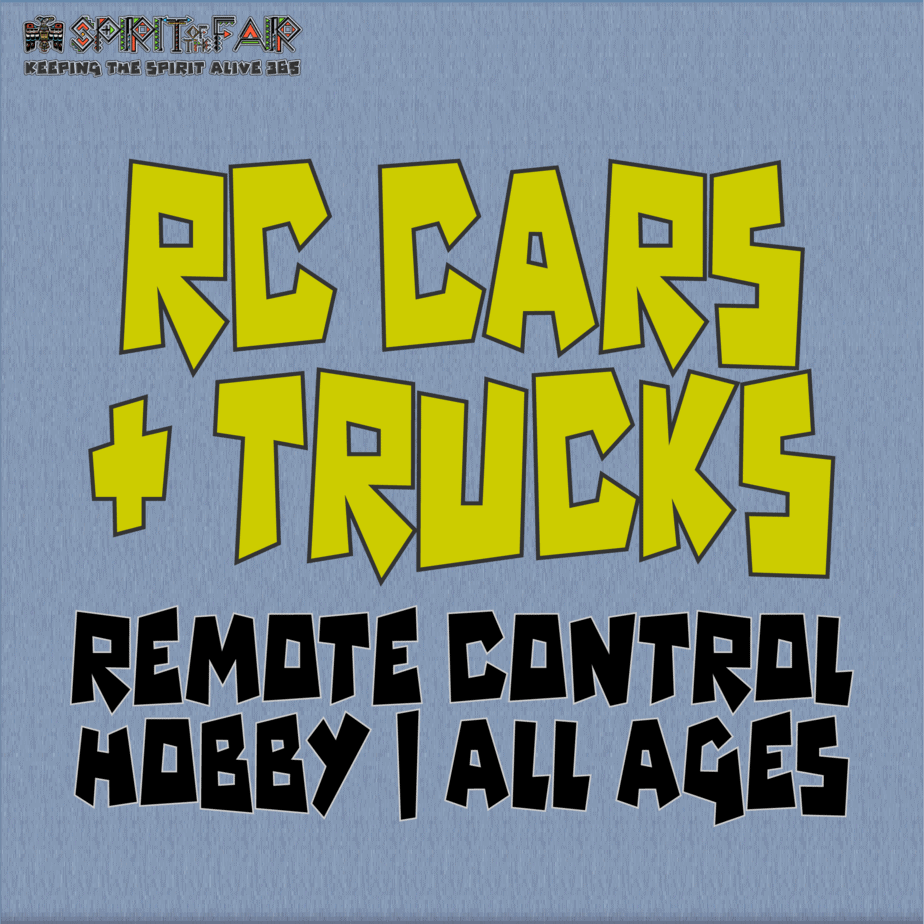 Spirit of the Fair
All RC Drivers must complete this form prior to driving with the Spirit of the Fair. Remember, space is limited so get registered early.
Requirements:
All drivers must be over the age of 18, or accompanied by an adult.
An adult over the age of 18 must agree to the terms of this RC Driver Registration Form.
Drivers are not required to stay for the entire event, but it's highly encouraged. We ask that all drivers arrive an hour before the gates open to get set up and situated. We also ask that drivers stay for an hour after the event to display, race and drive cars and/or interact with guests to promote the RC hobby.
Make sure to bring chairs, umbrellas and/or pop-up tents as well as food, snacks and drinks. BBQ okay.
Have extra gear with you. Bring extension cords, extra batteries and extra parts. We can't guarantee you will be able to charge your batteries.
It is greatly appreciated that all drivers follow the Six Cs: commitment, communication, cleanliness, caring, courteous, and careful.
Drivers should wear comfortable closed-toe shoes (no high heels, sandals, flip flops, etc.) as well as clothing (preferably all black Spirit of the Fair apparel, including partners and sponsors).
Hats, beanies, scarves, bandanas, t-shirts, shorts, hoodies, jackets, etc. are acceptable but must be family friendly and not contain any competitor, offensive, derogatory, drug, alcohol or any other images, logos, words, sayings, etc. which will cause any issues with other drivers, volunteers, patrons, employees, business owners, vendors, sponsors, advertisers, etc.
Parking on all fairgrounds is limited. We will do our best to get you all good parking but always be prepared for a long walk. The little fold-up wagons at Walmart work great for this.
If you would like to have a vendor booth, become a sponsor or advertise with us, please reach out.
Locations: Multiple locations throughout the Western United States. Event specific. Check event page for exact location.
Dates: The dates for each event are posted on the specific event pages.
Event Times: Will vary depending on the event. These are rain or shine events. Be prepared for any situation.
Cost: There is no cost at this time.
If you have any questions or concerns, feel free to reach out. [email protected]