Volunteer Registration
---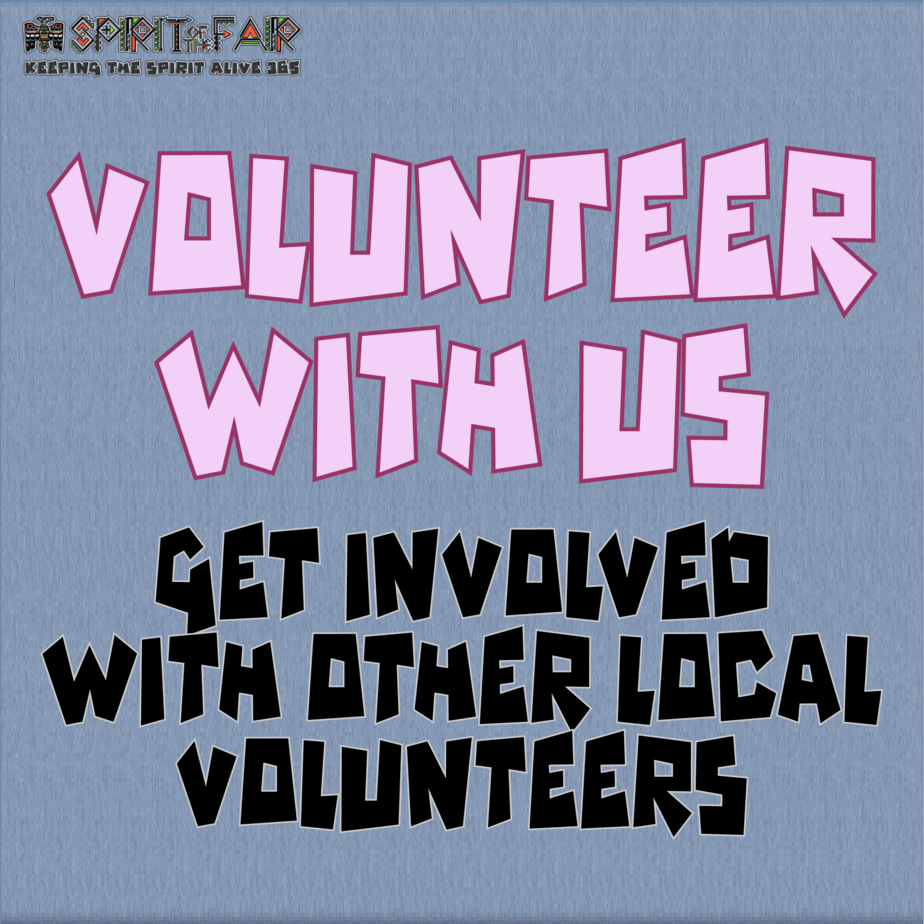 Spirit of the Fair
All volunteers must complete this form prior to volunteering with the Spirit of the Fair.
Requirements:
All volunteers must be over the age of 18, or accompanied by an adult.
Volunteers are not required to work a minimum number of hours per week or event.
It is greatly appreciated that all volunteers follow the Six Cs: Commitment, Communication, Cleanliness, Caring, Courteous, and Careful.
Volunteers should wear comfortable closed-toe shoes (no high heels, sandals, flip flops, etc.) as well as clothing (preferably all black Spirit of the Fair apparel, including partners and sponsors).
Hats, beanies, scarves, masks, bandanas, t-shirts, shorts, hoodies, jackets, etc. are acceptable but must be family friendly and not contain any competitor, offensive, derogatory, drug, alcohol or any other images, logos, words, sayings, etc. which will cause any issues with other volunteers, patrons, employees, business owners, vendors, sponsors, advertisers, etc,
Social Distancing: All COVID-related and social distancing rules are adhered to during the Pandemic.
Locations: Multiple locations throughout the Western United States.
Dates: The dates for each event are posted on the specific event pages.
Event Times: Times will vary but mainly on weekend mornings/days. These are rain or shine events. Be prepared for any situation.
More Info: Stay up-to-date with Upcoming Events.