About
---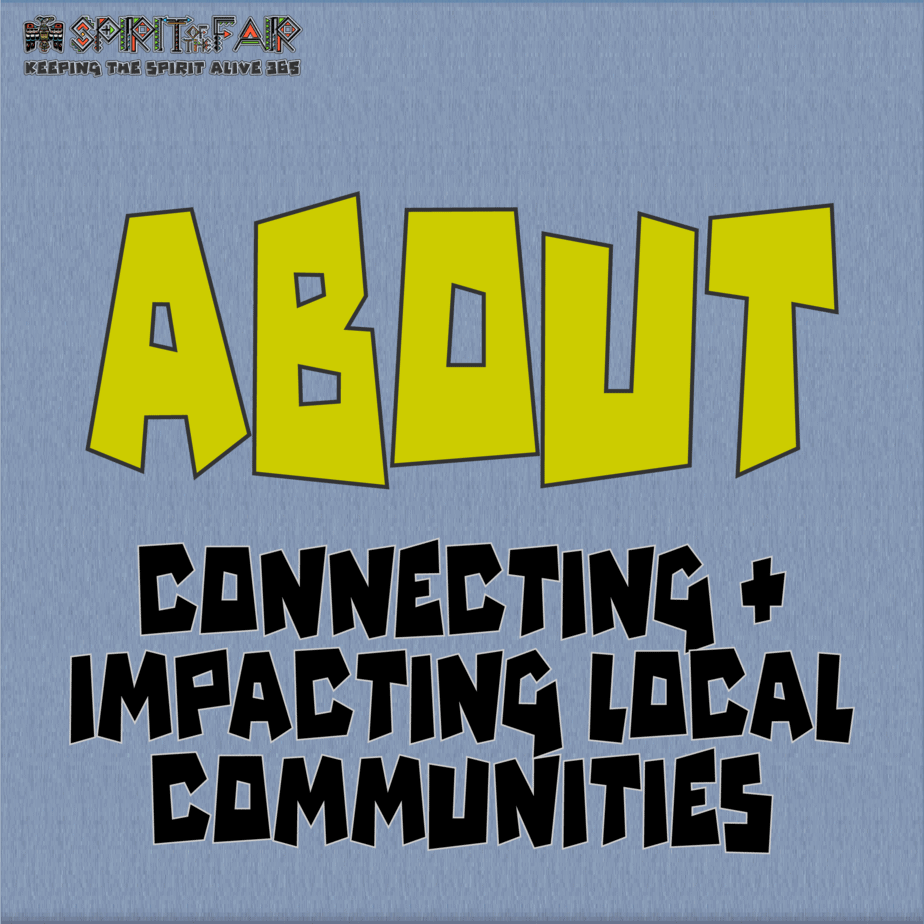 Follow Us
---
Keeping the Fair Spirit Alive 365
Impacting, Connecting and Entertaining the Local Community thru Motorsports, Fun Hobbies and All Things Fair Related!
---
---
Who We Are
We Focus on the Community
Spirit of the Fair was created as a way to keep the spirit of the fair going year-round while also impacting, connecting and entertaining local communities through charity fundraising events with a new type of entertainment called 'Community Oriented Entertainment'.
Most major fairs are only once, maybe a few times a year in just about any town or city. This leaves the rest of the year to focus on the community. There are tons of people who need help and there is no reason the momentum shouldn't be carried from one year to the next for the greatest overall impact.
By focusing on 'GIVE FIRST – GIVE BACK – GIVE OFTEN', Spirit of the Fair is connecting with the community in a way that's never been done before. Spirit of the Fair helps the people of the community from multiple angles; personally, professionally, wholelistically (not a typo), and educationally.
There are many reasons for this but the idea behind it is for the communities to get back to their roots… to help those who need help, to become friends with those who need friends, and to build business relationships with those who need to make connections. By focusing outwardly and on giving, the universe has a tendency to pay back tenfold. No matter who it is, the previous statement pertains to everyone in a community.
---
---
What We Do
We Impact, Connect & Entertain Local Communities
This is all accomplished while raising money for youth and Veteran nonprofit organizations through regular charity fundraiser events. It is our goal to get people off the couch and back to the world that truly matters. We don't just help the nonprofit organizations, we help everyone who gets involved in one way or another.
Do Things That Matter
COVID, and now the economy, have both hit many people very hard, and it's only the beginning. There will be many people who need to be uplifted by those around them. This may be you, your family, your neighbors, your coworkers, your grocery store clerk, or your Starbucks barista. You just never know who will need assistance.
Since none of us can individually help every single person, all those who participate in the Spirit of the Fair will be able to make a significant impact and bring smiles to many, many faces. This is called, 'Serious Fun.' At the Spirit of the Fair, we are very serious about impacting the local communities we work with, we are have fun helping people, and we have some Serious Fun doing it!
---
---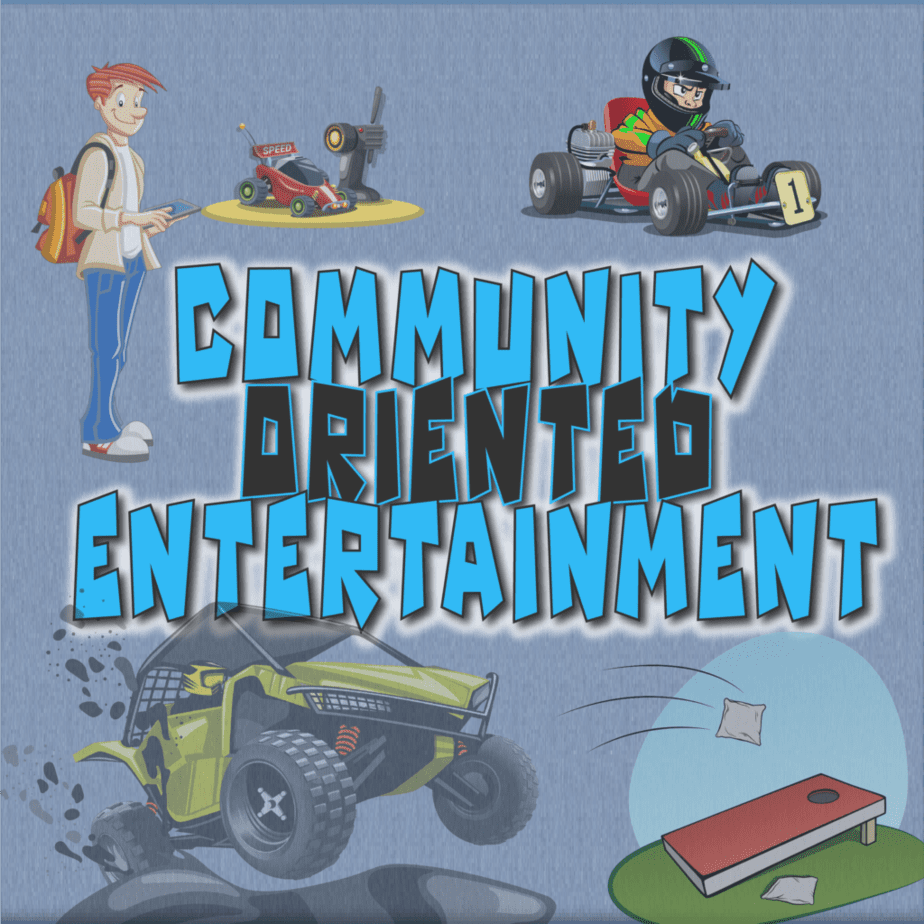 'Community Oriented Entertainment' Defined
Currently Serving Southern Oregon
First and foremost, it's all about the Community in which you live. It took me a very significant part of my "short" life to figure this out. What most people don't realize is that none of us can survive in this dangerous, and now highly sophisticated, world we live in. There are both threats at every corner which the masses of people keep at bay and we all rely on other people in almost every single aspect of our modern life.
Now, having said all that, do you really think you can survive without your community? Unless you are a survivalist and want to live in the middle of nowhere all by yourself, the answer to this question is undoubtedly 'No'. Since you can't survive on your own, it's a good idea to think about ways you can be part of the community as well as focus on one or all of the following: 'Give First – Give Back – Give Often'. This applies to everyone. The best thing about getting involved with your community is that it will change your life forever. No doubt!
Moving on to the fun stuff. Since we have determined the local community is extremely important, why can't community service and fundraising be fun as well as gratifying and rewarding? It can! Right here at Spirit of the Fair!
We have taken the concept of the 'Ultimate Pit Party' and combined it with Fun Hobbies (currently Cornhole Tournaments and RC Racing) that many people enjoy and Fundraising for Local Youth and Veteran Nonprofit Organizations (Canine Angels Service Teams and Ride for 22, respectively).
---
---
Where We Are
Currently Southern Oregon
Before deciding on Southern Oregon, we researched multiple other locations throughout Oregon, Washington and California. While it is our goal to impact communities throughout the U.S., we had to find the right community to bring this concept to life.
We chose Southern Oregon because the circumstances were just right. The Grants Pass community is in a growth stage and there are many, many people who need help from all angles. Because the people in Southern Oregon are great, caring, giving and loving people, we are very fortunate to have started this journey with a deserving community.
---
---
How It Started
It Began With a Vision
The creator, Shane Russell, was invited to San Diego in 2019 to assist with a two-week long off-road motorsports show at the San Diego County Fair. He had never experienced something quite like this before. It was an amazing experience. He was recruited to do some things he hadn't even considered an option.
You will see in the first video below. Every show had multiple types of races and acts so it was imperative to re-chalk the stadium quickly before the event. Over the years, this became an opportunity to entertain the crowd. He was to race the tractor around the stadium in the quickest time possible.
Of course, he didn't know how fast the tractor would go the first time so he took off like Speedy Gonzales and didn't look back. Let's just say, he left the tractor in the dust but the tractor operator wasn't about to let him win the next time. The tractor cheated by putting his boom up off the ground. Shane would have had him but he was too exhausted so he pushed the Chalker the last 20 feet and won by a hair.
Live Life With Purpose
Shane has spent years trying to find his path. He has always had a passion and desire for helping people. He has tried many times to find the right mixture of helping people and making a living. There are a lot of people who need help, but there are many challenges to overcome. For example, there is a lot of competition and it takes a lot of rejection.
Not only that, it takes years to build a foundation strong enough to withstand all the storms that any business will face. Before fully publicizing Spirit of the Fair, he had already been working on it full-time for over two years to do everything possible to ensure its success.
By living life with purpose, and focusing outwards on others, the universe has a way of taking care of people. With his background in business, marketing, sales and advertising, he knew this was his opportunity and he wasn't going to waste it!
---
---
How To Get Involved
There's a Place for Everyone
Come join the cause. Join the fun. Join the community. Live life with purpose. It doesn't matter if you just need to get up off the couch, make some new friends, or if you have a business you want to help grow, there's a place for everyone to give back to the community!
Remember, 'Give First – Give Back – Give Often.' There are multiple options. Just choose one from the dropdown menu above and get in touch. Your community is waiting!
---
---
More History
A Little Deeper
There are many reasons for the development and creation behind the name and the theme of the spirit of the fair. Shane is a registered Native American from the Nisqually Tribe in WA State. He owes everything he's accomplished to them in one way or another. Many people don't know this, but Shane's mother was raised on the reservation. Her mom died when she was only four and her father became estranged. She grew up very poor with her two sisters, boiling water to take baths, using an outhouse for the restroom and no electricity.
Luckily things changed over the years and the Tribe has now made a significant impact on Shane's life. It has allowed him the opportunity to build something great that will change many lives along the way. Not only did the name 'Spirit of the Fair' fit with regards to the theme, but it also is paying respect to the people who matter most to him.
Meaning Behind the Logo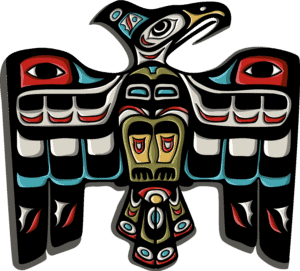 Shane chose the eagle logo because his mom always has a dream of being an eagle. She's told him stories of how she's soaring high above the mountain valley floor. It's as though she's seeing through the eyes of her spirit bird from another life.
Native American Heritage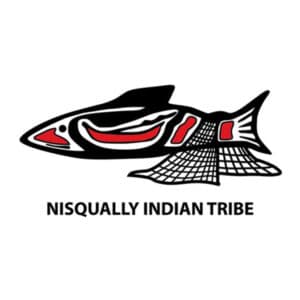 As you can see, the logo of the Nisqually Indian Tribe is that of a fish with a net wrapped around it. It's three colors are red, white and black. Both logos are of Northwest Native American Culture.
---
Follow Us