RC Cars & Trucks
---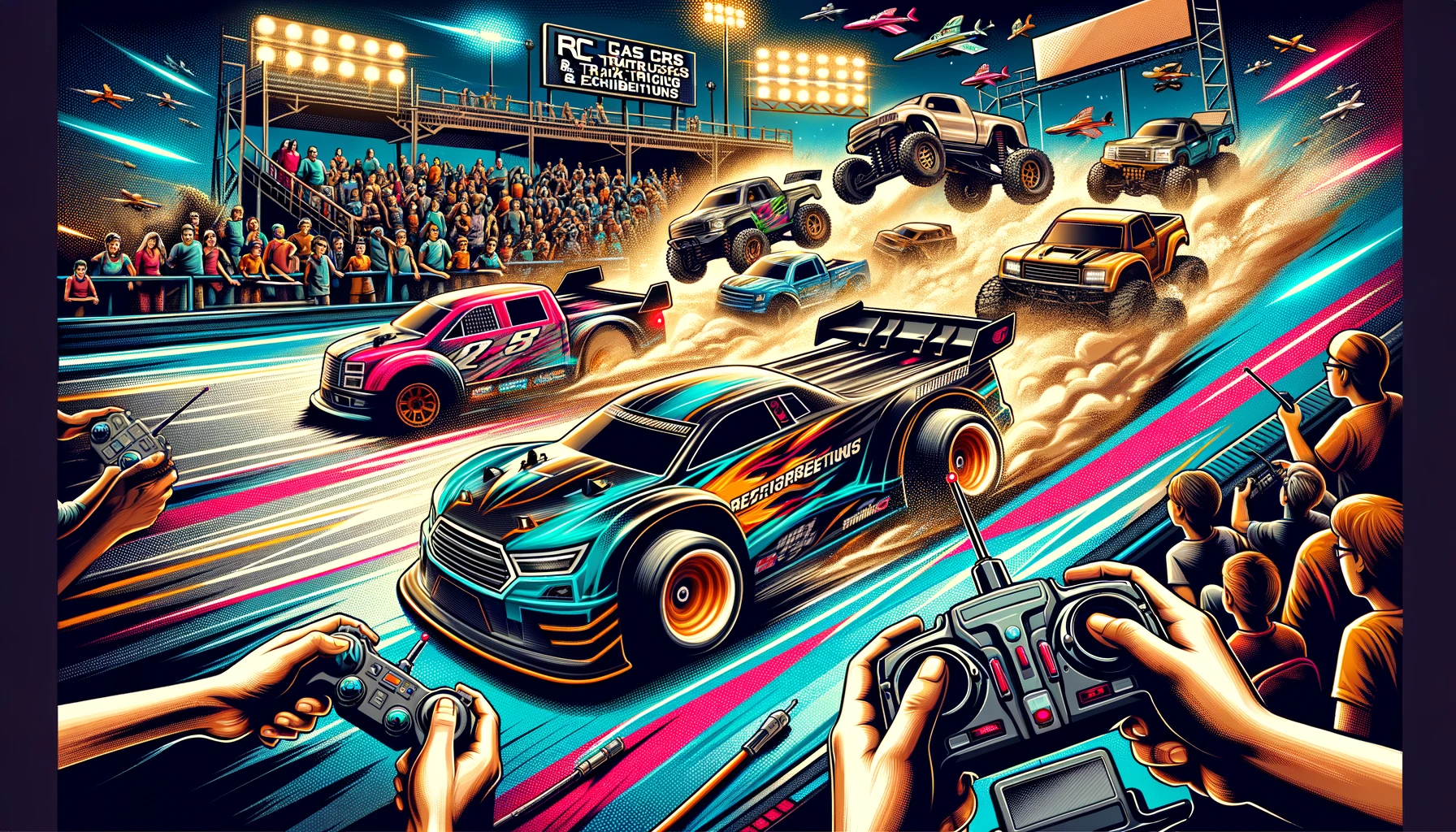 Remote Control Hobby for All Ages
Explore RC Touring Cars, Monster Trucks, Stadium Trucks, Short Course Trucks, Dragsters, Buggys, Truggys, Rock Crawlers, and Romp Crawlers
The world of RC racing is a captivating and diverse hobby that attracts enthusiasts of all ages. It may seem like child's play to some, but RC racing has a dedicated following that spans generations. Experience the thrill!
---
There's Something for Everyone
From Drifters and Dragsters to 4x4s, Rock Crawlers, Low Riders, and Monster Trucks, RC Has It All!
Remote control vehicles have evolved over the years from gas-powered models to high-performance battery-driven machines. Some of these RC vehicles can reach speeds exceeding 60 mph, offering an adrenaline rush for hobbyists.
RC cars and trucks provide a fantastic way for families to bond. It's an activity that brings together parents and children, providing hours of entertainment. There's an abundance of RC-related content on platforms like YouTube for enthusiasts to explore.
Stay connected with us and visit our site regularly for updates. You won't want to miss out on the excitement and enjoyment that awaits!
---
RC Cars & Trucks Community Forum
Connect with fellow RC Cars & Trucks enthusiasts, share your experiences, and dive into discussions about the thrilling world of remote-controlled vehicles. Our community forum is the perfect place to make friends who share your passion for RC cars and trucks, whether you're a seasoned racer, a hobbyist, or just getting started. Join the conversation, exchange tips and tricks, showcase your vehicles, and stay up-to-date with the latest trends and technologies in the world of remote-controlled automotive excitement.
---
Join the RC Cars and Trucks Online Community
---