Big O Spuds – 3 Rivers Barrel Racing
---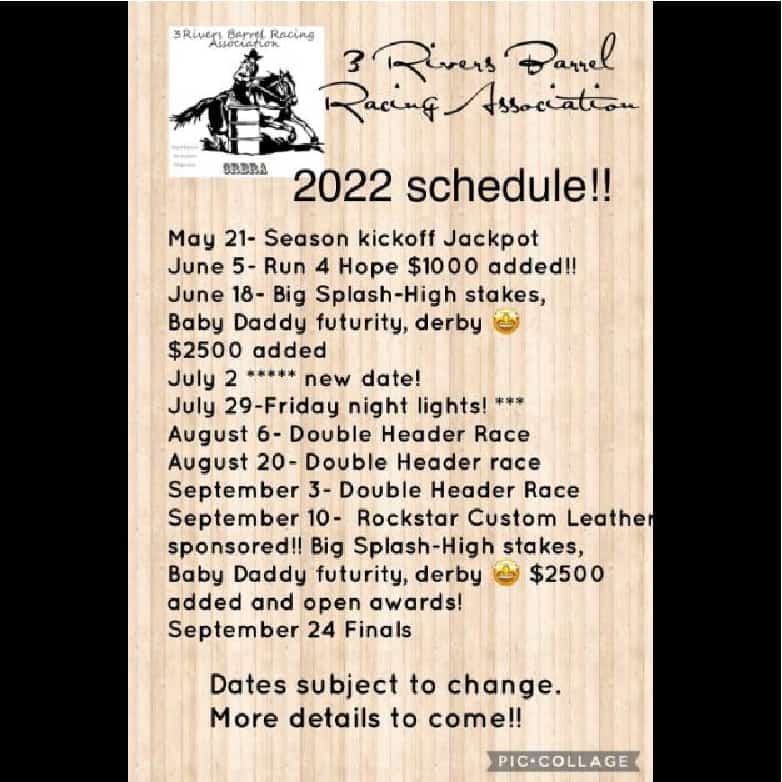 Mexican American Food at Horse Racing and Other Local Events
Josephine County Fairgrounds and Other Local Hotspots
Grants Pass – Southern Oregon
Horse racing is a community staple in the small, but growing town of Grants Pass, OR. It has been around for many, many years at the Grants Pass Downs, but there is also another form of horse racing called Barrel Racing. Anyone who has been to a rodeo has most likely seen the riders and their horses racing from one end of the arena to the other while navigating around large barrels as fast as they can.
For those who have a passion for horses, this style of racing is available at the 3 Rivers Barrel Racing Association (Follow on Facebook: @3RBRA) ranch for all ages and experience levels. Regardless of which side of entertainment you're looking for, you can find out more information about the association on their website by clicking here.
When It's Time to Eat
Athletes and fans attending these exciting horse racing events are going to need to get some good, high energy food to eat. This is where Big O Spuds comes in. They may not be at every single event, but they were just at the Josephine County Fairgrounds for the Run 4 Hope on June 5, 2022.
Follow them on Facebook for the next pop-up location in and around Grants Pass and Josephine County.
There's also a variety of other great meals. Click here to view their menu or to place an online order. Don't forget to follow them on Facebook for location and event updates.
---
---
Food Truck – American & Mexican Food
Featuring Baked Potatoes, Elotes, Tacos, Homemade Mac and Cheese, Burgers, Tri-Tip and Pulled Pork. Available for Venues, Events, Catering & Parties.
Merlin, OR
Southern Oregon
Facebook: @bigospuds
---
COMPANIES WE WORK WITH & TRUST