Historic Butte Falls Town and Tavern
---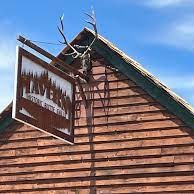 Small Logging Town in Southern Oregon
Tavern Owned by 4th Generation Loggers
Whether you live in or enjoy a visit to Southern Oregon, you know there are many amazing places to venture to throughout the State. There is a vast forest with many hidden gems, including waterfalls, lakes, streams, rivers, mountains, valleys, bridges and even the ocean. Regardless of what you prefer outdoors, there are never a shortage of adventures awaiting.
If you haven't been to Butte Falls, now may be the time. The drive to Lake of the Woods (another amazing place) is not always the most enjoyable, but this small town is on the way.
Oh yeah, and while you're there, stop off at the newly renovated Butte Falls Tavern. They sell pizza, ice cream, and of course, adult beverages. They even have fun activities for the whole family, including games and evening events.
When you arrive at the Tavern, make sure to look up at the awesome sign hanging at the front entrance. You will see an awesome display of artwork created by TAZ Fabrication.
If you, or someone you know, has a need for an awesome sign, check out TAZ Fabrication. They help all types of happy customers with their metal display needs. See the video below and don't forget to follow TAZ Fabrication on Facebook and Instagram.
---
More Custom Signs by TAZ Fabrication
Contact TAZ Fabrication with any questions you may have to get your custom metal fabrication job started today!
---
---
---
COMPANIES WE WORK WITH & TRUST