Go Karting
---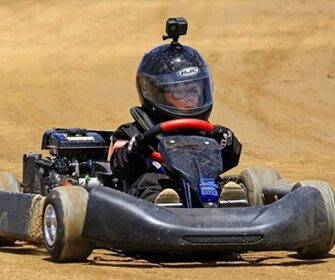 ---
Go Kart Racing & More!
The future of Spirit of the Fair is in Go-Kart Racing. We want to get more young people involved with the sport through scholarships and sponsorships. There's no reason a child should be excluded from something simply because of their financial situation. Inclusion will give many kids and families the opportunity to earn their places behind the wheel of a racing machine.
Growing Up Garage
Teaching kids all about the garage, racing and having fun!
Growing Up Garage Official Gear
WeldTec Designs
Get Your Growing Up Garage Gear at WeldTec Designs
What is Growing Up Garage?
Growing Up Garage is all about teaching kids about metal fabrication, how to use tools both safely and properly, and of course, how to have fun!
Growing Up Garage visited the Ayres Hotel Monster Truck Meet & Greet on Oct 23-25, 2020 in Chula Vista. They were there to teach kids how to get involved with the sport of racing, learn about tools, and have a blast all at the same time!
Kaiden and his sister both race mini dwarfs and go karts. They can usually be found in their dad's shop or on the track so future events are a great opportunity to ask questions, take pictures and get autographs.
How Did It All Begin?
"My name is Kaiden and I am 6 years old, ever since I could remember I have been going to my dad's welding shop. Some days I will help my dad build things and others I just work on my power wheels Jeep.
I love coming to his work so I can learn about trucks and the tools he uses to build really neat vans.
When I am not helping out my dad I love watching Trophy Trucks and racing. One day I want to race a trophy truck like my favorite driver BJ Baldwin."
growingupgarage.com
YouTube: Growing Up Garage
Facebook: @growingupgarage
Instagram: @growingupgarage
---
---
Growing Up Garage Videos
A Day In The Life – Growing Up Garage
---
The Kids Of Barona Speedway | Battle For 1st
---
The Kids Of Barona Speedway | Racing Is Back
---
WGAS Motorsports Official Program
Featuring Wicked Strong, Bounty Hunter, American Made, Bigfoot, Cyclops and many other fan favorites.
The Official Program can be purchased ONLINE ONLY at this time.
---
[lws_social_share]