High Risk Mini Monster Truck
---
[lws_social_share]
---
Welcome to the Lineup
No stranger to danger, High Risk Mini Monster Truck, driven by Corbin Shockey (13 years old) and supported by his dad, Eric Shockey are now also a part of keeping the spirit of the fair alive 365.
Corbin is also a seasoned professional in the world of monster trucks. He is based out of San Diego but he and his dad travel all around the Western States together. He can be seen performing at many Monster Truck shows and is developing into a force to be reckoned with.
Including the Mini Monster Trucks in Monster Smash will be a treat for everyone. This is a great opportunity for kids who are interested in becoming a Monster Truck driver someday to interact and get to know a real kid who is living the dream.
High Risk, along with Corbin and Eric Shockey, visited the Ayres Hotel in Chula Vista on Oct 23-25, 2020. They visited for a weekend meet and greet retreat as well as to help raise money for Youth Empowerment, a nonprofit educational organization in San Diego. It was a huge success!
More About High Risk
monstertruck.fandom.com/wiki/High_Risk_(Mini)
---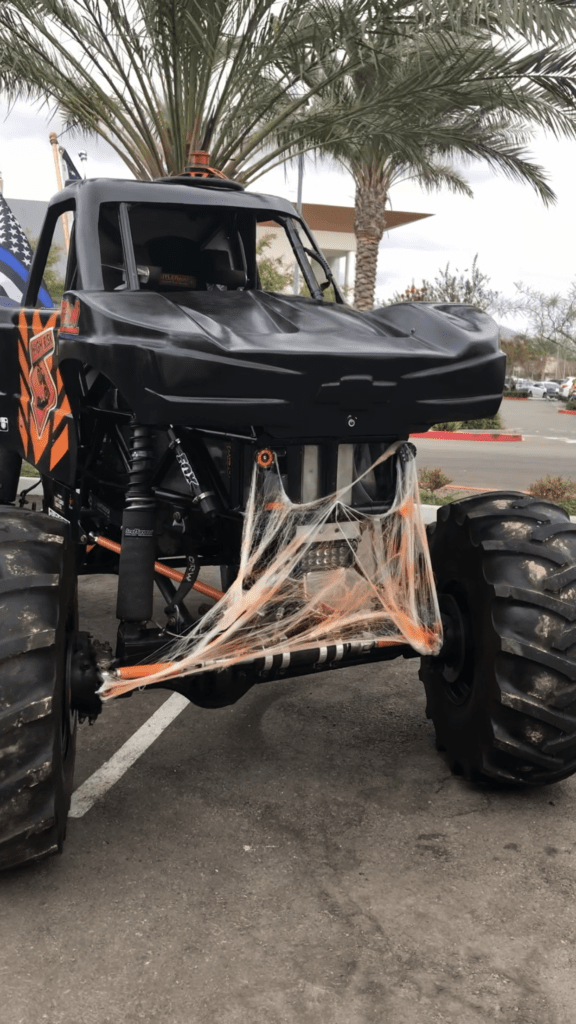 ---
High Risk Mini Monster on the Track
San Diego County Fair – Del Mar, CA (Jun. 2019)
WGAS Motorsports Official Program
Featuring Wicked Strong, Bounty Hunter, American Made, Bigfoot, Cyclops and many other fan favorites.
The Official Program can be purchased ONLINE ONLY at this time.
---
COMPANIES WE WORK WITH & TRUST
---
[lws_social_share]