A View to Remember at Vista 222
---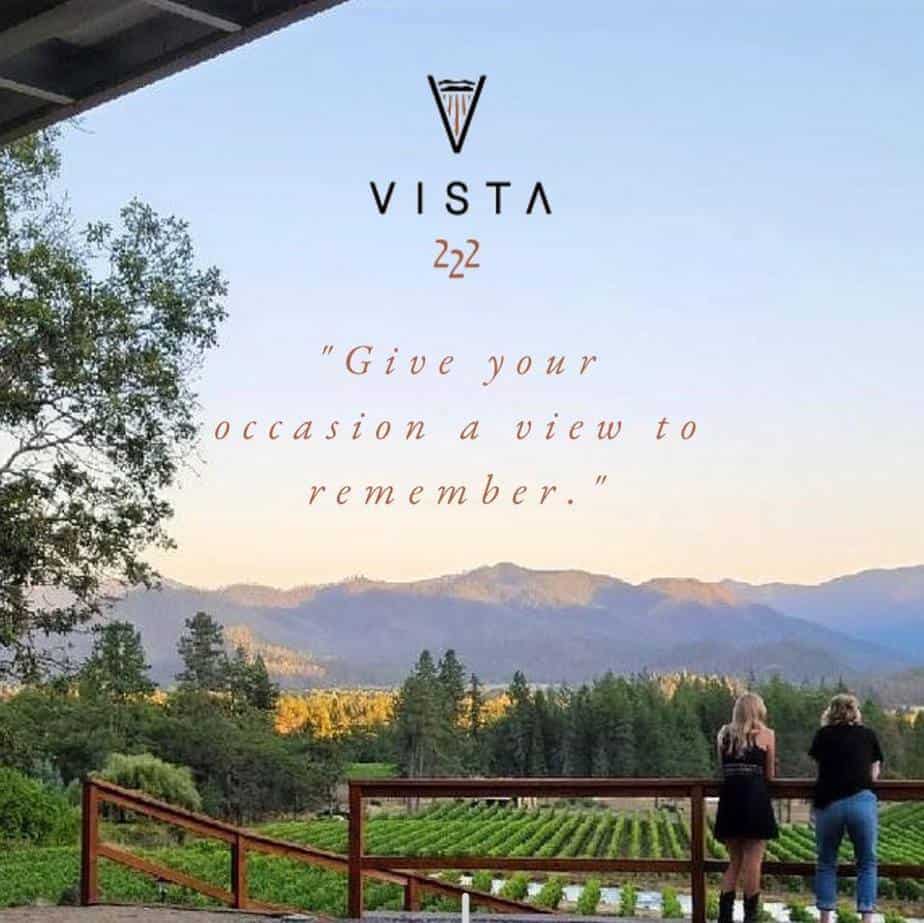 A private, wine country hospitality venue and winery in the heart of the Applegate Valley.
Perfect for Any Special Occasion
Southern Oregon – Grants Pass
There aren't many places one gets to visit that are special before even arriving, but Vista 222 is one of those places. Arriving from the back highway roads of Grants Pass, you can see the private venue sitting on top of the hill from at least a half mile away. The drive up is almost as beautiful as the view from the balcony, but not quite.
When standing on the balcony of this amazing venue, you can see for miles. The sun shines brightly in your face. The clouds roll over the mountains. The grapes lay awake on the valley floor. There's nothing more serene than this view.
Vista 222 used to be known as Serra Vineyards. Although it is no longer a winery, Vista 222 still produces wine from the grapes on the property and sells them to many top rated wine producers. They bottle up the wine and are still able to provide excellent tasting wine for you to enjoy.
The best part about this location is that you can rent it out for your own private special events — weddings, corporate events, birthdays, bachelor/bachelorette parties, etc. There really is no limit as to what Vista 222 has to offer, including in the relatively near future, a guest house and cottages for guests to rent so they can have the complete venue experience.
Stay tuned for exciting news about a major Spirit of the Fair event at Vista 222 in September! We will be announcing it very soon! They also have a Dinner Club, a Social Club, a VIP Club and even more to come. In the meantime, check out the pictures of this amazing venue below. Check out their website and follow them on social media. This is soon to become a premiere destination in Southern Oregon and you won't want to miss out!
---
---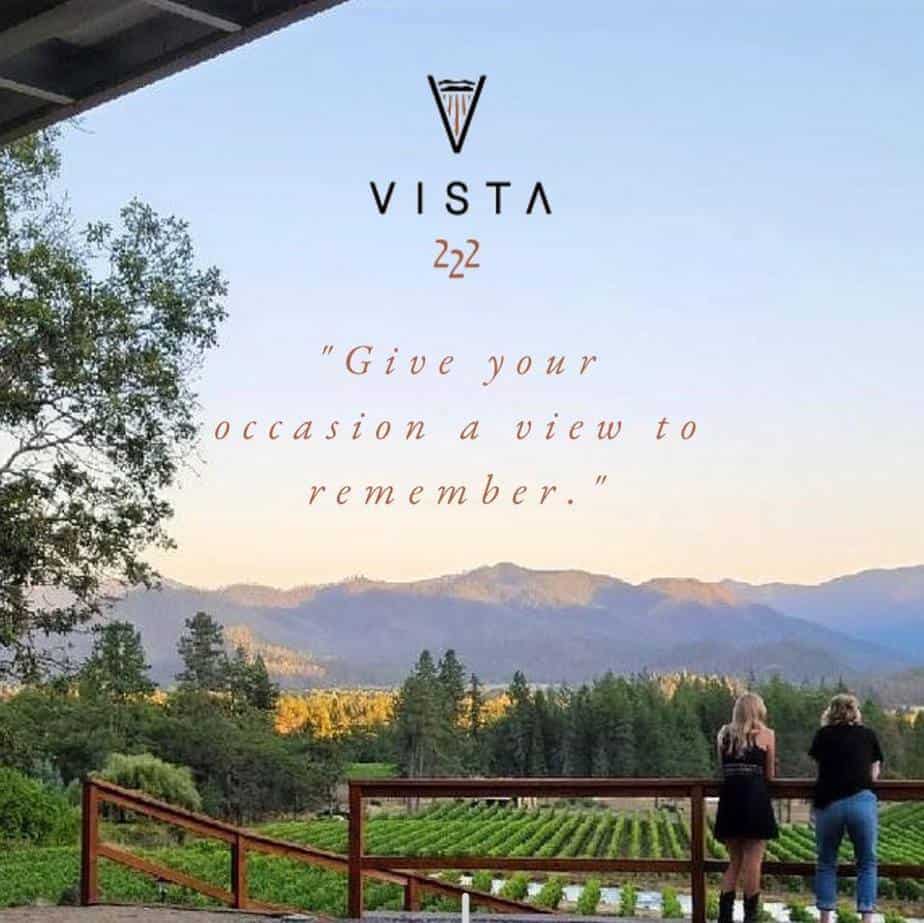 A private, wine country hospitality venue and winery in the heart of the Applegate Valley.
vista222.com
Facebook: @vista222