Bending & Breaking Metal Fabrication
---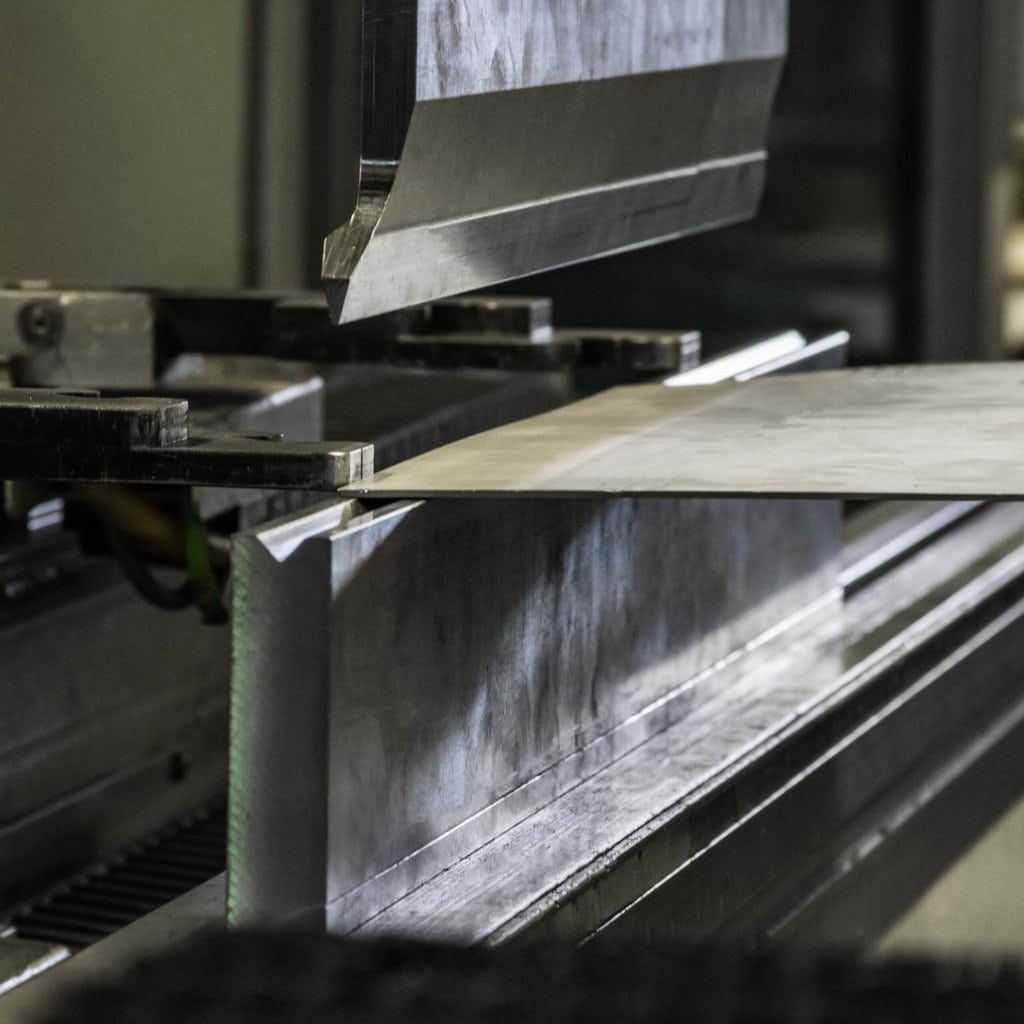 Metal Fabrication Processes to Make Almost Anything
Questions? Ask TAZ Fabrication
Bending and Breaking Metal requires an enormous amount of force. As most probably remember, Superman is the man of steel. He was able to bend rods with his bare hands. Unfortunately, that's not something the average human being has the capacity to accomplish. In fact, to bend a ¼ inch thick mild steel requires 153 tons of pressure to bend a 10 foot long piece. 
Since metal requires an immense amount of force to bend, special machines are required to assist. For many years, the only way to bend metal was to get it very hot and then to bend it by hand using leverage. Today there are sheet metal brakes, which bend flat metal. There are angle, bar and tube benders which bend pipes and Lockformers to bend sheet metal and connect them together with other pieces (i.e., HVAC ducts).
The difference between metal and steel is that metal is a general term used to describe any solid material that is malleable and conductive. Whereas, steel is an alloy of iron and carbon. Steel is the most common type of metal used in fabrication, but there are also others such as Aluminum, Brass, Copper, Gold, Magnesium, Nickel, Potassium, Silver, etc.
TAZ Fabrication has the ability to assist with many different jobs, including breaking and bending metal, but also metal art design, production & prototype fabrication, cable railing systems, welding, plasma cutting and more. If you want a job done with metal, they are the ones to call first.
RESOURCES
---
More Custom Signs by TAZ Fabrication
Contact TAZ Fabrication with any questions you may have to get your custom metal fabrication job started today!
---
---
---
COMPANIES WE WORK WITH & TRUST