Downhill Driving and Braking
---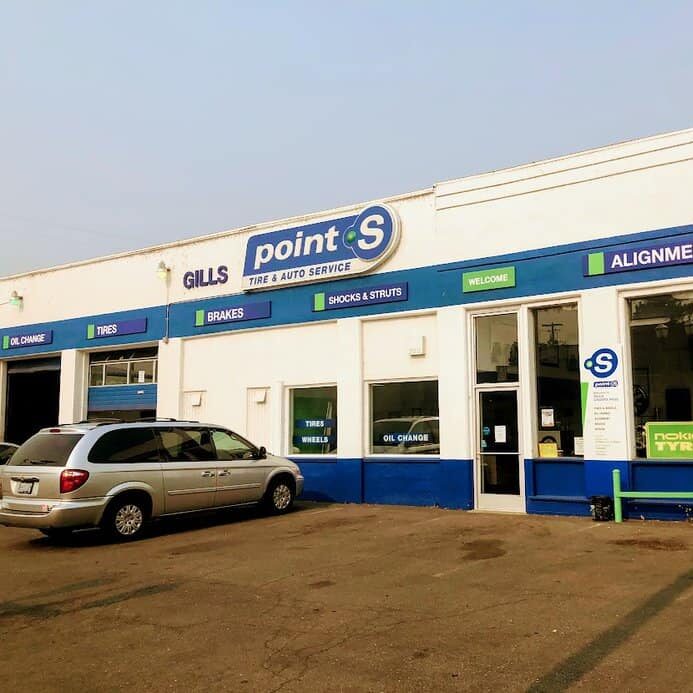 Get the Most Out of Your Vehicle Brakes
Point S Tire & Auto Service Has All Your Tire and Brake Needs
Oregon Locations – Over 200 Stores (25 States Nationwide)
If you live in a valley, you may only have to drive on hills occasionally, but if you live somewhere similar to Southern Oregon, you may have to drive on them just about every day. Most people don't quite comprehend that driving in the hills requires extra precautionary measures to be safe. 
Next time you are driving on the hills, pay attention to all the people braking in front of you. Most of the time it's completely unnecessary, but people are far too impatient on the roadway to care about their safety and that of the people around them. They also don't understand that their brakes are getting increasingly hot in temperature every time they brake on a downhill climb.
When driving up and down hills, and also around the turns of a curvy roadway, the best practice is to lower the gear of the vehicle. After witnessing countless people brake over the years, it's fairly safe to say that most people don't do this.
Brakes on vehicles can produce such a great amount of heat they will eventually fail. People who drive big trucks have to worry about this constantly. That's the reason there are emergency off ramps for big trucks in mountainous terrain.
Obviously, there will never be an absolute to this, but by utilizing the engine to assist in slowing the vehicle down, even just a few miles per hour, will save a tremendous amount of braking power and heat for when one needs it.
Next time you are at Point S Tires, make sure they look at your brakes too! Not only is this your lifeline, but they will also be able to tell you if your brakes have been worn excessively or on par with standard wear and tear.
---
---
---
COMPANIES WE WORK WITH & TRUST