It's Time for an Oil Change
---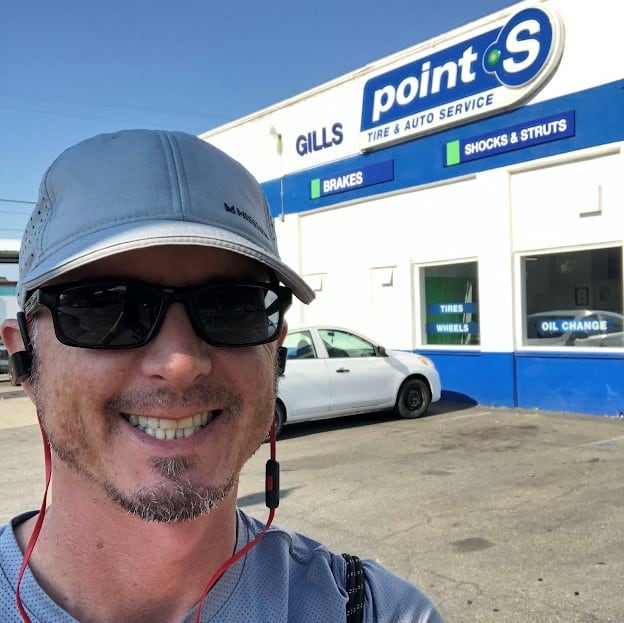 Don't Forget to Have Them Check These Items Also
Point S Tire & Auto Service Has All Your Tire Needs
Oregon Locations – Over 200 Stores (25 States Nationwide)
Depending on your vehicle, the recommended interval could be typical every 4-5 months or 5,000 miles. You may not know this, but if you don't change your oil at the recommended intervals, you could unknowingly void your vehicle's manufacturer warranty. If you own a newer vehicle, make sure to stick to this schedule.
Did you know? You can potentially drive as many as 10,000 miles between oil changes by using Synthetic Oil. It's more expensive, but saves you the hassle of frequent oil changes and is also better for the environment than standard oil.
Now that it's time to change your oil, make sure to ask your local Point S Tire representative to check the following while changing your oil and filter. Have them also check your air filter, your tires for proper air pressure and tread, your windshield wipers and fluid and double check they are putting the type of oil and filter you want in your vehicle. What they see on their computer screen isn't necessarily what you want or need.
While you're waiting in the waiting room, take time to look at all the displays and read some of the pamphlets. There is some very interesting information and you might learn something new that you hadn't thought of before. The workers are also a great resource of information and maybe even some upcoming specials that aren't yet made public.
Resource: https://auto.howstuffworks.com/under-the-hood/vehicle-maintenance/dirty-truth-about-oil-changes.htm
---
---
---
COMPANIES WE WORK WITH & TRUST