1st Annual Cars and Cornhole: Josephine County Fair 2022
---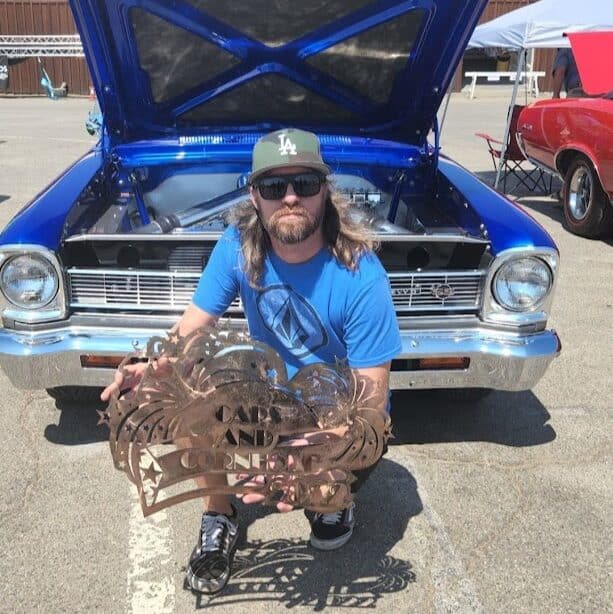 Hot Rods, Diesel Trucks, Off-Road Vehicles and Cornhole
Show N Shines and Cornhole Tournament
Presented by Spirit of the Fair and the Josephine County Fair
Josephine County Fairgrounds – Grants Pass, OR
Fundraising benefited David's Chair: Outdoor Mobility Systems and Ride for 22: Honoring the Fallen
The 1st Annual Cars and Cornhole at the Josephine County Fair is over but the memories and friendships created will last a lifetime. The amount of community support for this event was outstanding. Congratulations to all the winners and a special thank you to everyone who participated in this inaugural event at the Josephine County Fairgrounds in Grants Pass, OR.
For those who didn't make the event, the Show N Shine Car Shows Winners were decided by the community. There were QR Codes to scan and forms to fill out for the people in the community to judge the two car shows. The vehicles were also placed online so that online members could judge. It was a huge success and next year will be even better!
All Spirit of the Fair events are fundraisers for different nonprofit organizations around the area. It's important for us to promote our motto 'Give First – Give Back – Give Often.' We want the community to understand this and to live it through a new form of entertainment we coined called 'Community Oriented Entertainment'. It's all about the community, connecting the community, engaging the community and entertaining the community… all at the same time.
If you are interested in Getting Involved with Spirit of the Fair for future Community Event Fundraisers — Cornhole Tournaments, Hot Rod, Diesel Truck and Off-Road Show N Shines or any other fundraising events, please Subscribe to Our Email List Below or visit the Get Involved section to learn more.
CLICK HERE TO READ THE KOBI NEWS 5 ARTICLE – CORN HOLE AND CAR SHOW AT THE JOSEPHINE COUNTY FAIR
Special Thanks to Our Sponsors and Community Partners
---
---
---
---
"WHY DO IT BETTER, WHEN YOU CAN DO IT BEST WITH FARMER'S?"
Grants Pass & Cave Junction, OR
---
---